Our Team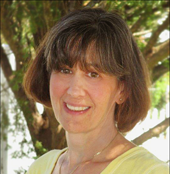 Barbara L. Callanan was diagnosed with Celiac Disease as an adult after suffering with symptoms her entire life. She has maintained a gluten free lifestyle since 2004 and been an advocate for those who suffer from Celiac Disease. Barbara is a graduate of the Culinary Institute of America in Hyde Park and holds an MS in Management with a concentration in Supply Chain. She has over 20 years of operational and culinary experience in the food service industry with specialization in the healthcare sector. Barbara's expertise includes recipe and menu development for clients with food allergies and dietary intolerance; operational reviews and assessments; development of children's dietary programs; and developing programs to meet the dietary needs of patients and residents in acute and long-term care facilities.

She is a member of the Nassau County Celiac Association.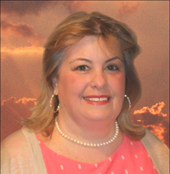 Joan F. Schmidt is a Registered Nurse with an MBA in Health Care and Hospital Management. She is a graduate of Molly College's School of Nursing and earned her MBA Summa Cum Laude from Adelphi University. She has over twenty years of health care experience holding a variety of clinical, administrative and consulting positions. Joan began her career at New York Presbyterian Hospital and became an Assistant Director of Nursing for Beth Israel Medical Center. She transitioned to healthcare consulting at Loeb & Troper and Deloitte & Touche where she provided a full complement of healthcare consulting services for a variety of healthcare organizations. Her expertise includes operations; regulatory preparation; policy, procedure and program development; quality improvement; and reengineering and reorganization planning.

As a parent, she has volunteered for the local PTA by being chairperson of the Health and Safety Committee ensuring all children learn in a safe and healthy environment. In addition, she has experience in educating and training staff when new programs are implemented. She has served numerous clients over the years, so that they can provide the best service possible to meet the needs of their clientele.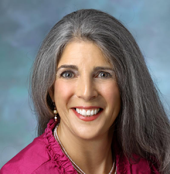 Rosanna Gibbons is a Registered Dietician, nutrition educator and counselor with a 25-year career in the private practice, public health, community and counseling settings. Her expertise runs the gamut from pediatrics, endocrinology, cardiology, and weight management realms. She specializes in providing customized nutrition case management with a focus on achieving optimal health outcomes and lifelong nutritional change.

A graduate of Medical College of Virginia Dietetic Internship Program, a recipient of a full graduate assistantship in Medical Biology from Long Island University, and a Recognized Dietitian of the Year from the American Dietetic Association, Rosanna has lectured on the national and international forefront, published professional reference texts, coauthored position papers, and testified at government forums. Her professional philosophy is best embraced by her mission statement: "Providing customized nutrition solutions for everyone!" Learn more about Rosanna at: www.rosannagibbons.com