Hospitality Industry
The JCB team will assist your food service establishment in expanding your business to accommodate the gluten-free guest. Catering to this loyal patron is essential to keep pace with this hot emerging consumer trend.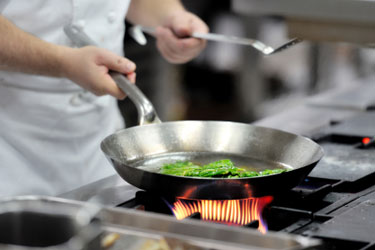 At JCB we have the expertise that will guide you to provide safe gluten–free dining options for your customers.
The consulting services we deliver include:
Developing delicious gluten-free menus and recipes that are nutritious and flavorful by our chef who is a graduate of The Culinary Institute of America in consultation with our Registered Dietitian.
Implementing policies and procedures that encompass safety guidelines to avoid cross contamination so a gluten-free environment is maintained.
Educating and training of staff in clear and concise terms. Easy to understand and practical approaches will result in safe preparation and serving guidelines for your patrons.
Focusing on supply-chain and ingredient sourcing to insure that correct products are being purchased and utilized.
Assisting your establishment in obtaining agency certification as a gluten-free venue, instilling confidence in the effected population and growing your business.