Healthcare Facilities: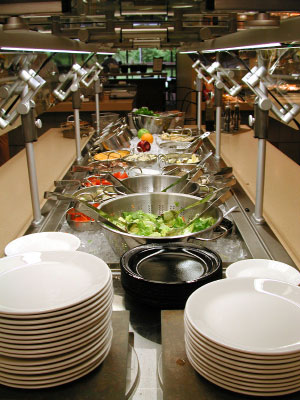 We realize the focus is multifaceted and must incorporate the needs of patients, staff and visitors.  JCB is the answer to make gluten- free, worry-free in your healthcare facility. Because the JCB Team has extensive healthcare experience, we can implement and guide your facility to becoming a safe provider of gluten-free meals on all levels.
The consulting services we deliver include:
Evaluating and analyzing current policies and procedures for providing gluten-free patient meals.
Assessing the environment and kitchen plan.
Developing new policies and procedures to include gluten-free menu options for patient meal service and retail operations.
Educating your staff on the subjects of Celiac Disease and gluten intolerance by our Registered Nurse team member to help them understand the importance of this program.
Training in clear, concise terms for easy understanding and practical approaches for maintaining cross contamination free preparation and serving guidelines.
Our Culinary Institute of America trained chef and Registered Dietician will work in conjunction with your Food and Nutrition Department to develop delicious gluten-free menus and recipes that are diet specific and delicious.
Focusing on supply-chain and ingredient sourcing to insure that correct products are being purchased and utilized.
Ensure all policies, procedures and training are compliant with state, federal and other accrediting agencies' regulations.
Assisting your facility in becoming a role model for best practices for other healthcare institutions while preparing for agency certification as a gluten-free venue.